Government Procurement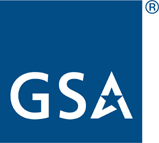 Contract Holder
Contract # 47QSWA18D0023
GSA eLibrary Link >>
View Contractor Terms & Conditions / Pricelist >>
Small business / SBA Certified Small Disadvantaged business
---
Multiple Award Schedule
FSC Class 6350
SPECIAL ITEM NUMBERS:
238910 – Installation and Site Preparation Services
334290 – Security and Detection Systems
334290L – Physical Access Control Systems (PACS) – Legacy SIN
334290PACS – Physical Access Control Systems (PACS) – FIPS 201
334512 – Total Solution Support Products for Facilities Management Systems
541330L – Security System Integration, Design, Management, and Life Cycle Support
541330SEC – Security System Integration, Design, Management, and Life Cycle Support
541519PIV – Homeland Security Presidential Directive 12 Product and Service Components
541581S – Information Technology Professional Services
611430ST – Security Training
OLM – Order-Level Materials (OLM)
---

Government Procurement Defined:
Government procurement is the process by which the Government acquires the goods and services it needs by purchasing from commercial businesses. Government agencies use taxpayer's money, thus there are a number of regulations on how to use it properly and responsibly. In an environment of great change, constrained budgets, and contract risk, SEI provides stability; proven performance working with multiple Government agencies and other contractors in a cooperative manner; corporate knowledge; and a cost-effective, efficient, and responsive approach. SEI is the right partner to ensure performance meets the needs of Agency's critical missions today and in the future. We can execute the project and will bring the following benefits to the Agency's mission:
Low Risk for Technical Approach. Directly applicable past performance for work on projects with similar systems, scope, and contracts on task areas as required. Responsive and realistic approaches provided for all technical task areas.
Corporate Capability. Mature management processes, experience as a prime contractor, effective subcontractor management with Teaming partners, strong back-office support structure, financial stability of the firm, and reach back to executive management.
Client Partnership. Working record of successful partnerships with clients for cooperative technology program execution, knowledge of client pain-points through analysis of the Agency requirements.
Evolutionary Support. Support for emerging and modernization requirements, assist current clients to address developing technology, and incorporate process to assess and implement for future needs.
Emerging Requirements. Ability to adapt to new systems and programs, support approach for new applications, and technology insertion and process improvement to continuously improve productivity, enhance situational awareness and reduce costs.